Cross Point Ministries
---
We believe we are called to love God by loving people. Here at Cross Point we have many different types of ministries to reach people in many different ways all aimed at glorifying our God. We pray that through these avenues we can help one another deepen our relationships with the Lord and live out Gospel driven lives to the world around us.
If you have any questions on where to get plugged in or about serving in one of these ministries contact our associate pastor Kyle Blankenship!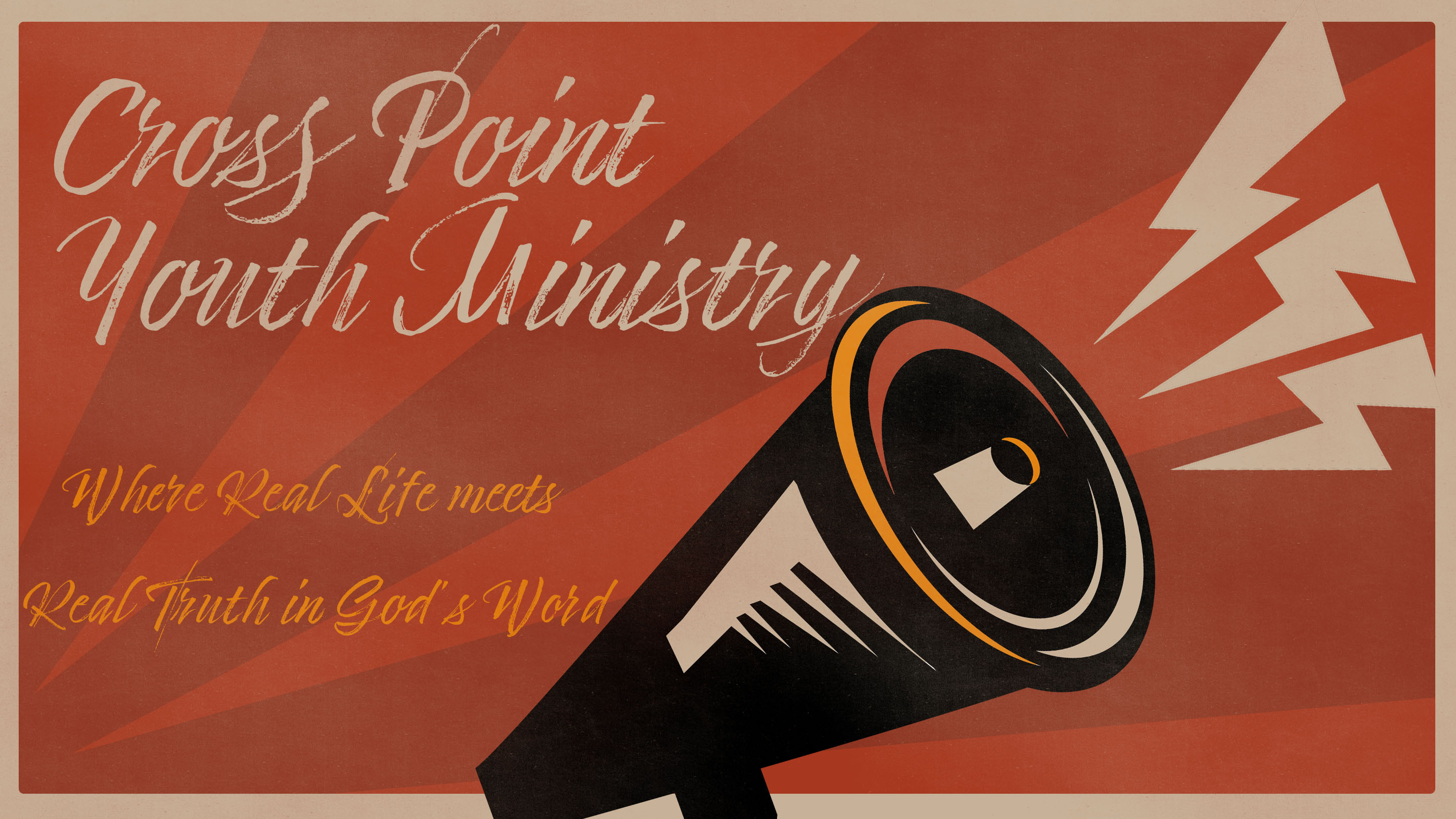 ---
Youth Group
Youth today are in the middle of a turbulent culture and need to be pointed to the Gospel and the hope that is only found in Christ. We believe in solid biblically grounded solutions in a relational environment to help our Youth stand firm in the Gospel.
Highlights
Relational
Gospel Driven
Fun and Safe!
Anchor Point
Anchor Point is our Wednesday night ministries here at Cross Point. We focus on discipling the whole family! All ages are taught the same content on different levels to equip our families to be active in discipleship in their own homes.
Highlights
Youth Ministry
TEAM KID
Adult Discipleship
---
---
Men's Ministry
We believe that culture does not dictate what it means to be a man but that the Bible gives clear insight into what God expects. Our men's ministry is seeking to build one another up and consistently lay our lives against the patten of Scripture.
Highlights
Accountability
Biblically Grounded
Devotional
Kid's Point
Kid's Point brings Gospel truth to our children in a safe and fun environment. We have been blessed with gifted teachers who engage our children on their level with Biblical truth.
Highlights
Fun!
Age Appropriate Classes
Safe
---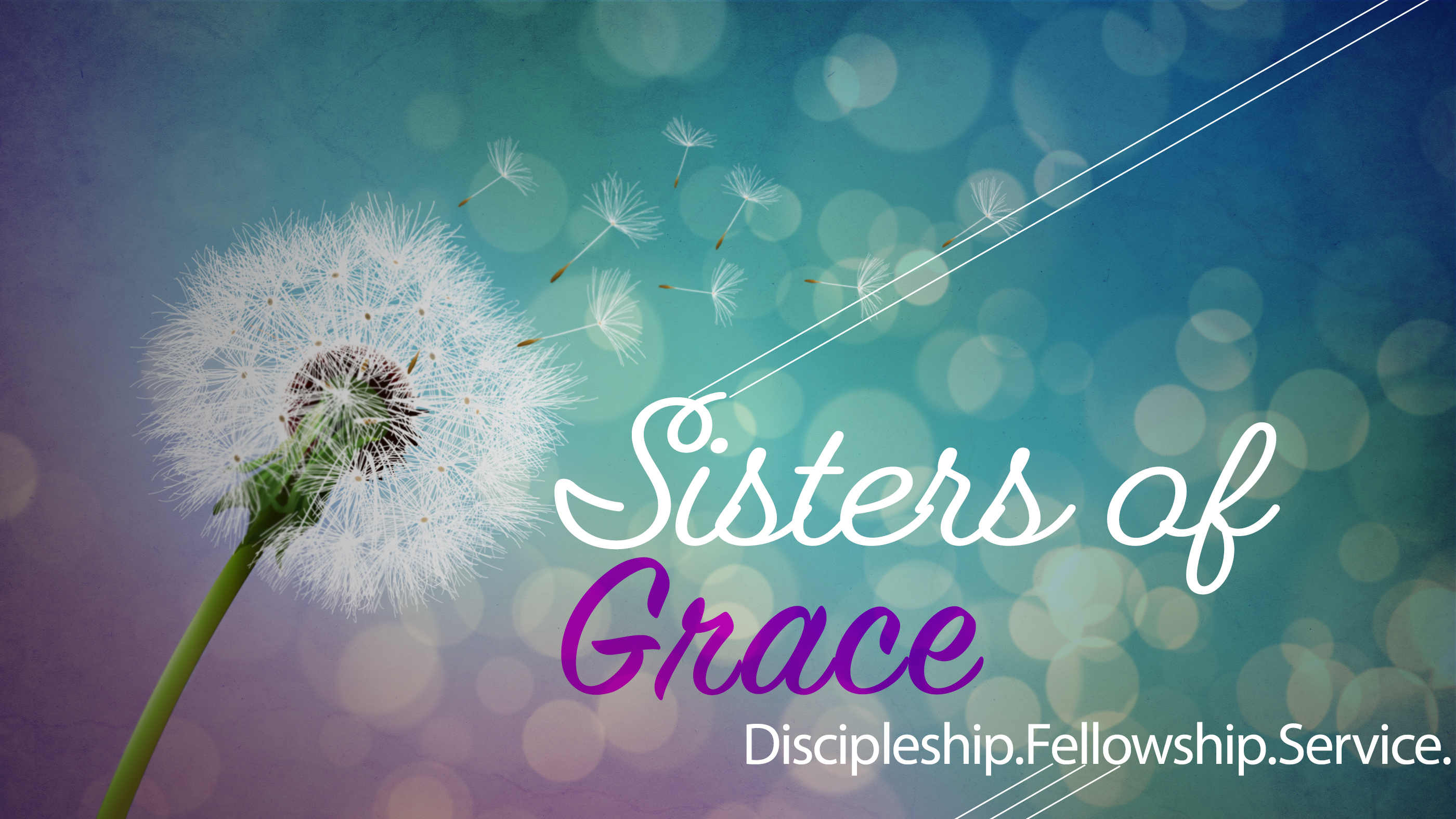 ---
Sisters of Grace
We believe that the Bible gives a clear pattern for what womanhood looks like according to God's plan. Our women's ministry seeks this biblical pattern through study and fellowship, being active in one another's lives as we engage our culture.
Highlights
Fellowship
Understanding
Devotional
Starting Point
We have a responsibility to teach and rejoice in the truth of the Gospel. Our new believers/ membership class is designed to point towards the foundations of our faith, our denomination, our church, and our expectations in such a manner as to help us become disciples making disciples.
Highlights
Theologically Sound
Informative
Mentor Oriented
---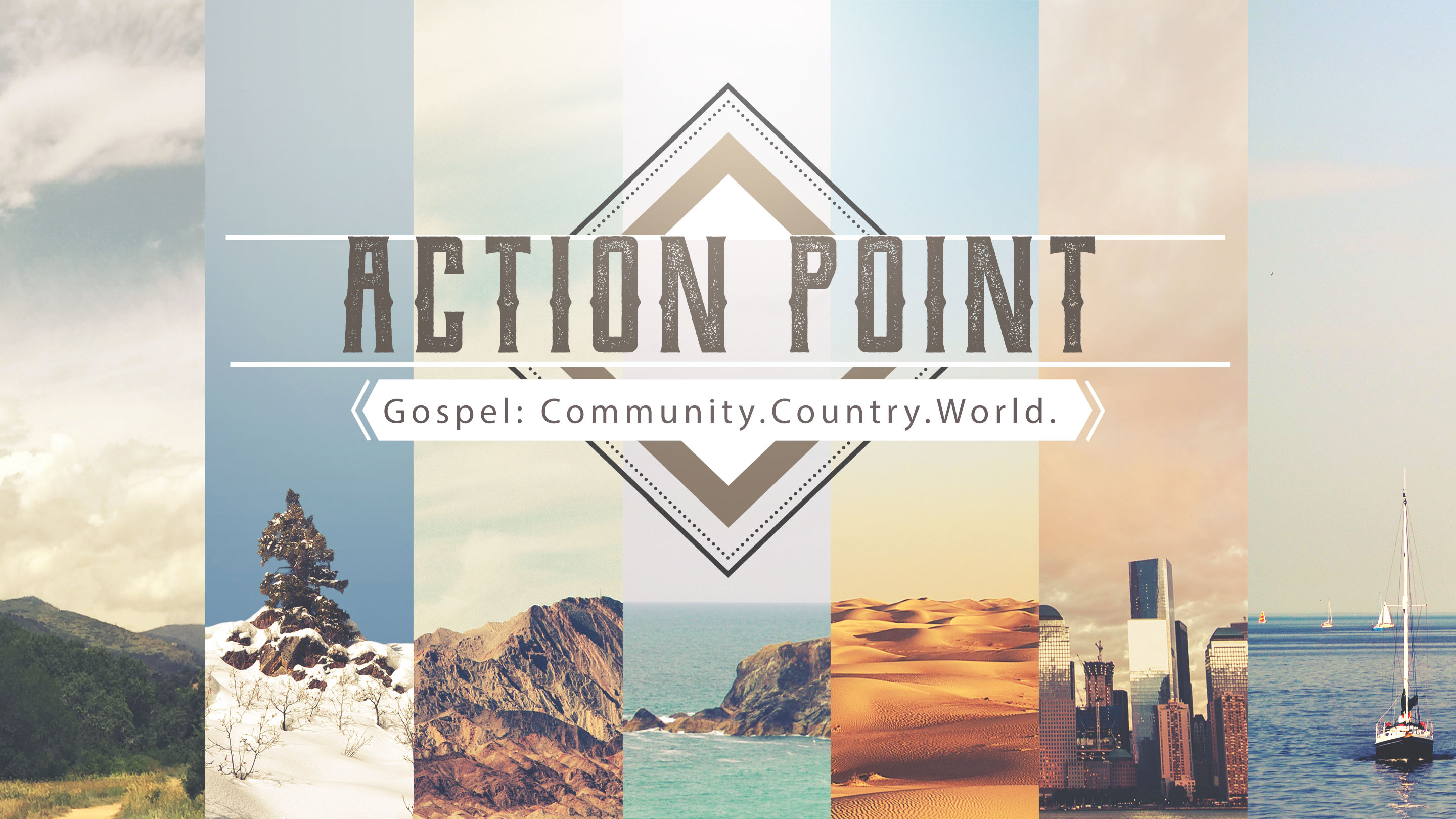 ---
Action Point
Jesus gave us the command to go and make disciples of all nations. This begins locally and from that grows out. At Cross Point we believe strongly in practical local missions to engage our community as well as global scale missions to engage the world with the Gospel.
Highlights
Practical
Locally Present
Globally Engaged
Sunday School
We offer a variety of Sunday morning classes to engage people of all ages with Biblical truth. They range from pre-school to adult classes all with one aim; pointing people to our Lord and Savior, Jesus Christ.
Highlights
Passionate Teaching
Theologically Sound
Available for all ages
---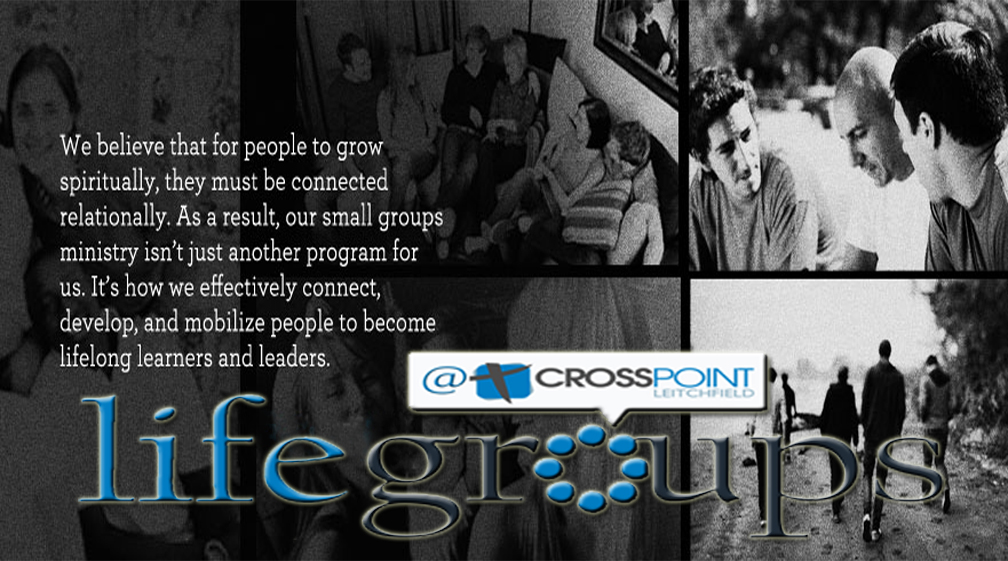 ---
Life Groups
The church is not a building but the believers who gather together to worship our great God. We believe that relationships and simply doing life together is vital for the spiritual health of the believer. So we encourage life groups as a way to experience the fellowship of church on a much more intimate level.
Highlights
Connectivity
Home Based
Spiritually Uplifting
---
---
---
We have many ministries available within our church. We pray that you would be engaged with the Gospel in a variety of different ways here at Cross Point
---
Connection Point
Ready to get more involved with the Cross Point Family? We know sometimes that can be intimidating – but we've made it easy!
I'm ready!
---